Japanese Culture
What is Japanese architecture appreciated throughout the world and Japanese culture that supports Japanese quality?
We understand that the phrase Japanese quality means "impressive experience" beyond the quality standards.

It is said that the Japanese have the strictest judgment standards in the world for the selection of products and services, including hygienic and safety aspects, slight scratches, dirt, fragrance,, and touch. It must be true that the quality of Japanese products are improved by consumers' strict evaluation. However, such a market principle simply supports high quality and only a part of elements that compose Japanese quality.

Japanese quality is produced by the spirit of belief, virtue, and attentiveness of those who are engaged in manufacturing or who provide services with the background of the specific Japanese culture. It sometimes contradicts market principles, which are obviously shown in many excellent Japanese products and architecture with beautifully finished details (even no customers can see). On this page, we will introduce Japanese architecture appreciated throughout the world and the specific Japanese culture that supports Japanese quality.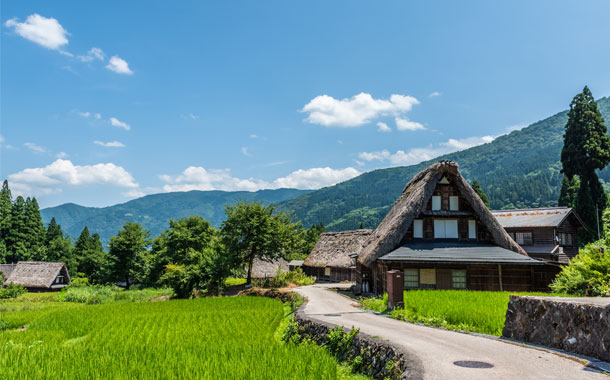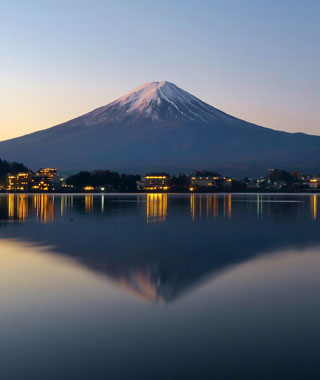 Four seasons
Japanese people share the memory of the original scenery of satoyama (undeveloped woodland near populated area). In satoyama, a waterwheel played soothing sounds, and various creatures lived together in the surroundings of wooden houses built according to the land shape in the mountains. People respected all natural objects. They did not resist nature that sometimes became fierce but they thought hard, took adequate care of the mountains and streams, and thus led their lives while maintaining an exquisite balance.

Cherry blossoms and fresh green in spring, singing of insects in summer, colored leaves in autumn, and shining water drops coming from icicles in winter. People are impressed with the beautiful and momentary nature that disappears with the next season. This is the unchanged roots of the Japanese aesthetic sense.
Japanese people say "itadakimasu" in chorus before meals. This word is said to mean "we eat life (itadaku)." People feel the change of the season in the fish, vegetables, and fruits, appreciate the blessings of nature, and find their lives part of nature. This is the specific Japanese culture nurtured while people are living on an island country always feeling the ferocity and the benefits of the seas and volcanoes.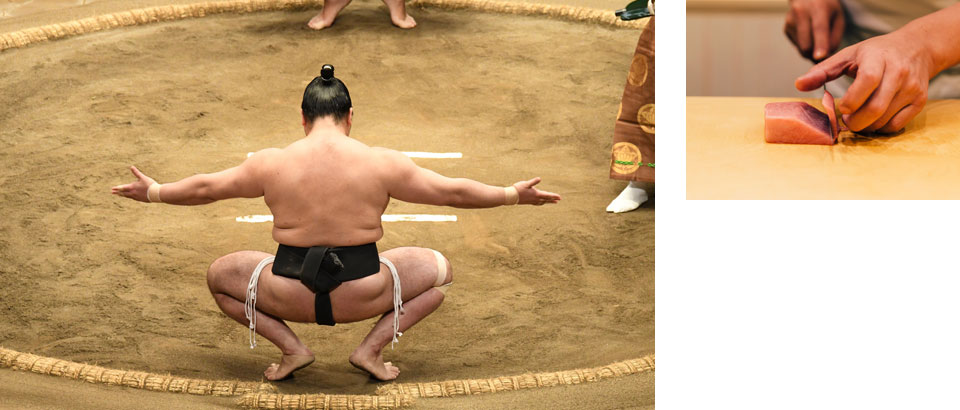 Style
"Do" is advocated by Laozi in ancient China. Japanese people emphasized this Chinese character meaning "the way of living that approaches the essence of things," and adopted this way of thinking Do for not only the ancient Japanese sports of kendo, judo, and kyudo (bow and arrow) but also entertainment and work.

Craftsmen thought that they could achieve the way of living that approached the essence by enduring long-term training and mastering the skill. They always cleaned up their workplaces, handled their tools as heirlooms, and beautifully finished the part that could not be seen from outside. Work was their life and being lazy meant denial of themselves. The skills of proud craftsmen have been handed over by pupils for generations.

This culture deeply influences every manufacturing in Japan even today when handiwork decreases.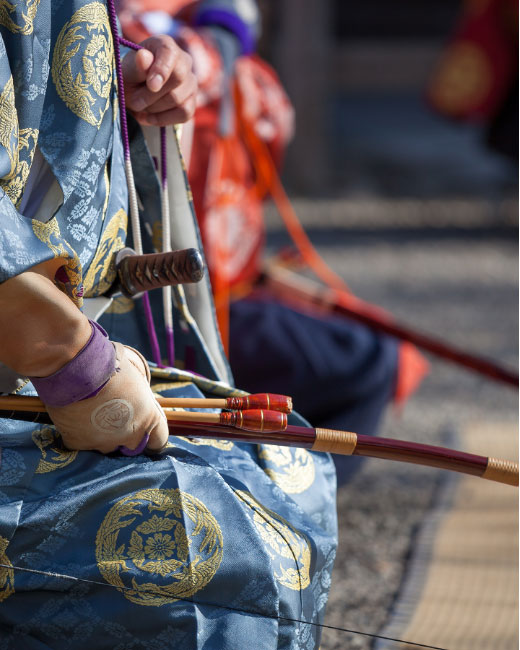 Originality
Young Japanese people sometimes create a new culture that seems rather crazy. Since their eccentricity or originality contradicts the careful and conservative Japanese culture, it may disturb you to understand Japanese culture. However, it may be that the careful and conservative culture sometimes evokes a spirit of defiance in young people or developers.

In particular, animation or manga is a typical example of Japanese culture, and many young people grow up under the various influences of manga in education, morality, and the sense of justice. A creative world view drawn by Japanese manga artists has a great influence on other creators worldwide. Also, Japanese originality about the virtual world is used in the field of game software, and a number of world-famous software games have been produced.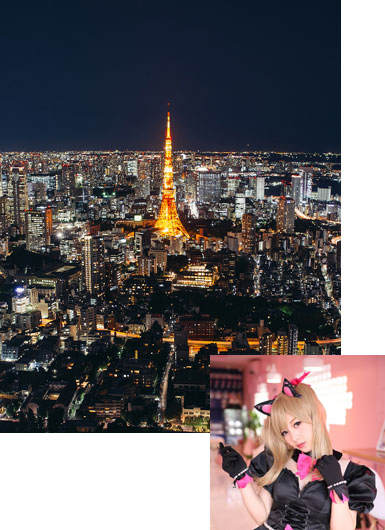 Invention
The Japanese have invented many things that had dramatic impacts on the lives of people worldwide, such as the lithium-ion battery, blue LED, optical fiber, and the QR code, as well as the dry-cell battery and desktop calculator in the past.

In particular, there are many inventions in the field of small products. It may be said that the Japanese are able to use their characteristics of skillfulness, patience, and perfectionism that cannot tolerate even a slight defect.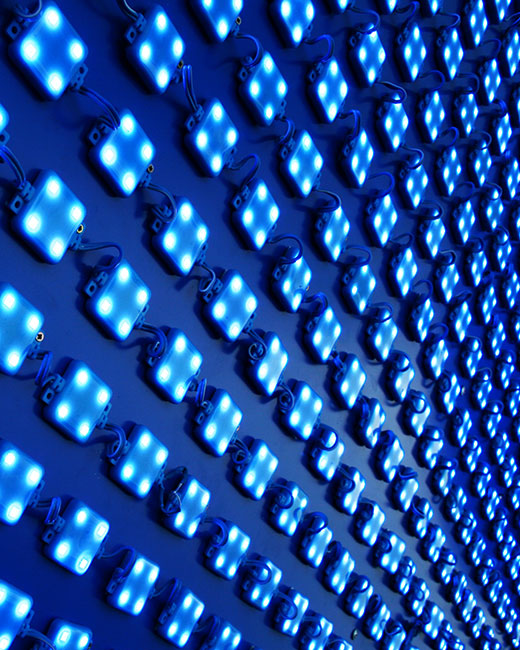 Virtue
The Japanese try to carefully prepare for guests so that they can have an elegant time and try not to have the guests recognize these preparations (so that they do not have to appreciate too much). The Japanese find this consideration a virtue, which is also a part of Japanese culture.

The Japanese display flowers that match the guest's taste as if they were always there. Such a virtue is called "omotenashi (hospitality)" in Japan.

The overwhelming confidence you feel about products that were made in Japan is backed by Japanese culture, which is symbolized in the style of those engaged in manufacturing and in the concept of omotenashi.