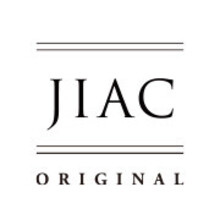 Product name

Natural Oil Paint for Wood

Product ID

#2

Category
While natural material paints have the absolute advantage of ""safety"", there is a demerit regarding the fact that workability (e.g., quick drying and coloring) and weather resistance are inferior in comparison with chemical materials. However, as a result long-term research and development, JIAC natural oil paints overcome these disadvantages, possessing superior quick-drying and coloring properties as well as good paint extension, enabling the application of approximately 20 square meters per liter. Moreover, it is a versatile paint with high weather resistance that can be used outdoors.
Traditional Japanese Colors
We will continue to develop JIAC natural oil paints derived from natural products such as plants that grow naturally in Japan for Japanese traditional colors. Fully utilizing the wood grain by wiping after painting and applying pain without completely painting all allows a degree of freedom.
Safety
It corresponds to a "Product not subject to notification = Products for which almost no formaldehyde emission is detected" by the Building Guidance Division of the Japanese Ministry of Land, Infrastructure, Transport and Tourism.
Linseed oil is used as natural oil paint for wood. Linseed oil is an oil that is obtained from mature flax seeds and is used for finishing leather and wood products, etc. Recently, it has attracted attention as a solvent that does not release volatile organic compounds (VOCs) and is used in paints as a countermeasure for sick house syndrome.
Liked 43