©Photo: Norihito Yamauchi

©Photo: Norihito Yamauchi

©Photo: GEN INOUE

©Photo: GEN INOUE
Work #44
Second House in Karuizawa
Liked 43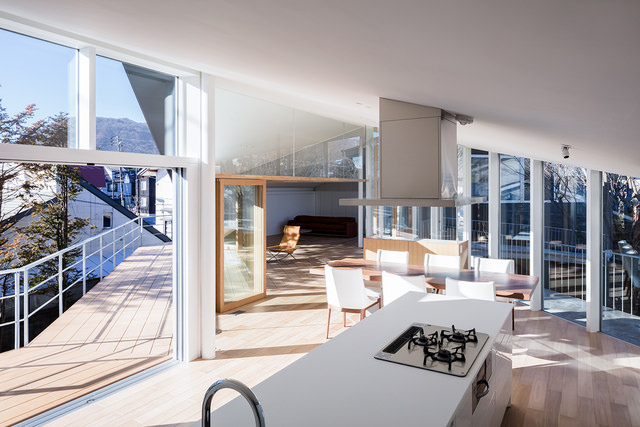 ©Photo: GEN INOUE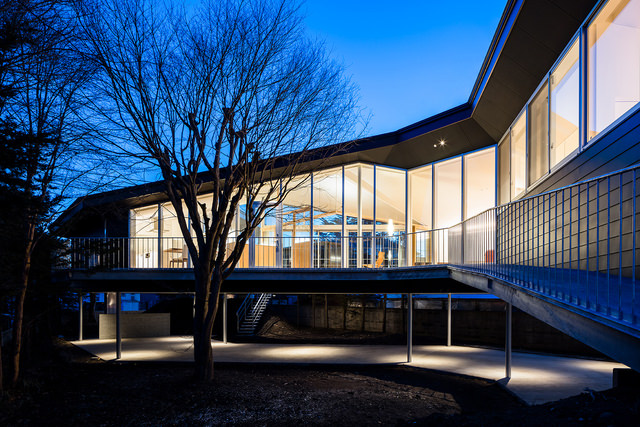 ©Photo: Norihito Yamauchi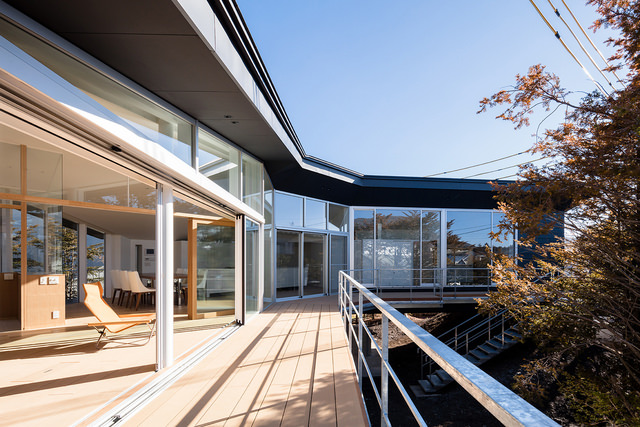 ©Photo: Norihito Yamauchi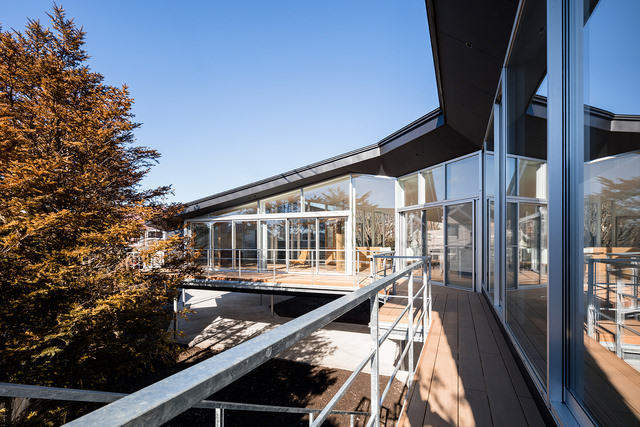 ©Photo: Norihito Yamauchi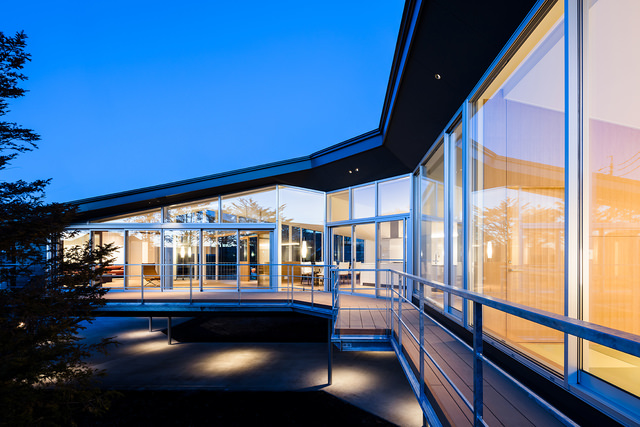 ©Photo: Norihito Yamauchi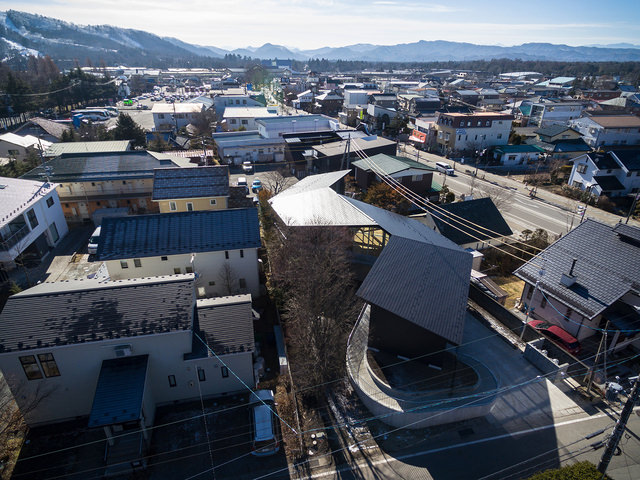 ©Photo: Norihito Yamauchi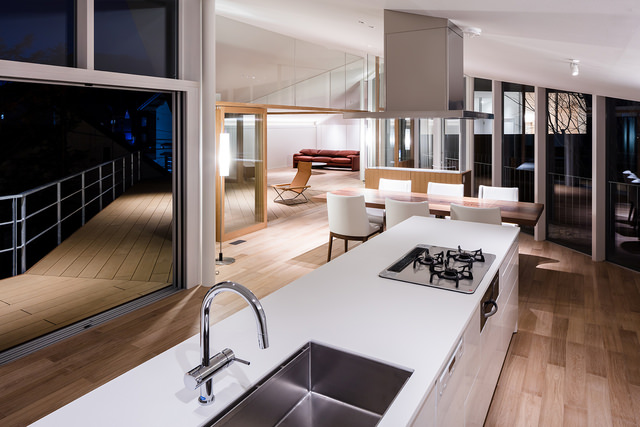 ©Photo: Norihito Yamauchi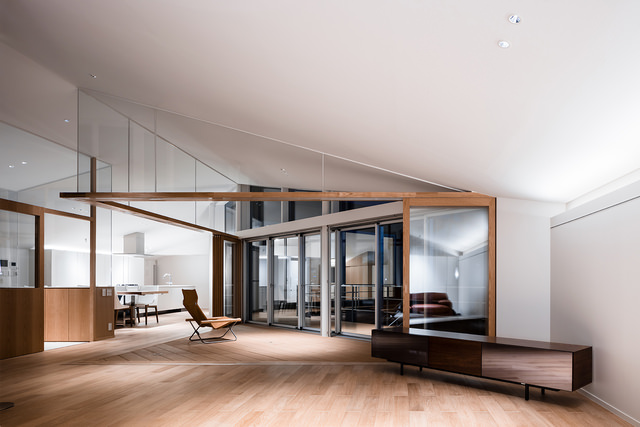 ©Photo: Norihito Yamauchi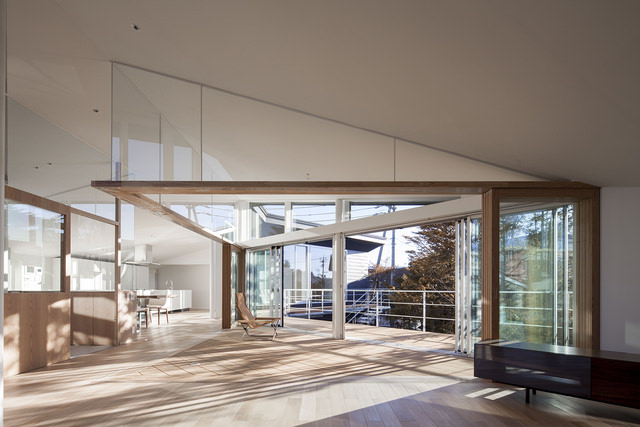 ©Photo: GEN INOUE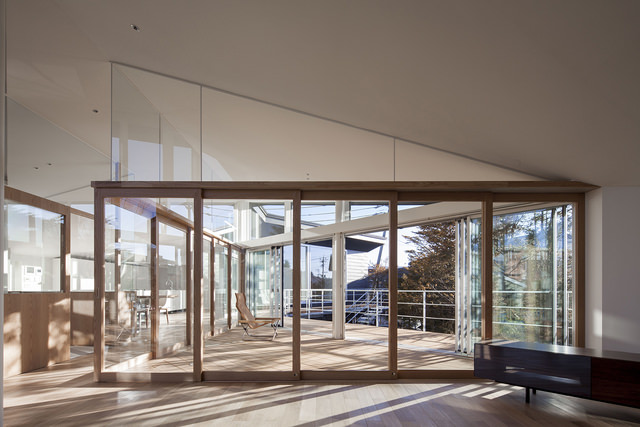 ©Photo: GEN INOUE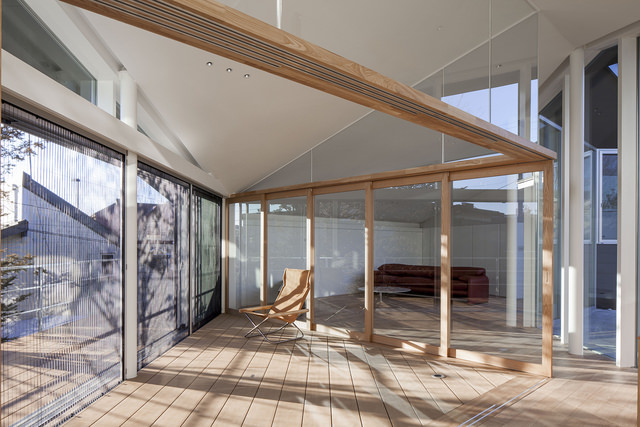 ©Photo: GEN INOUE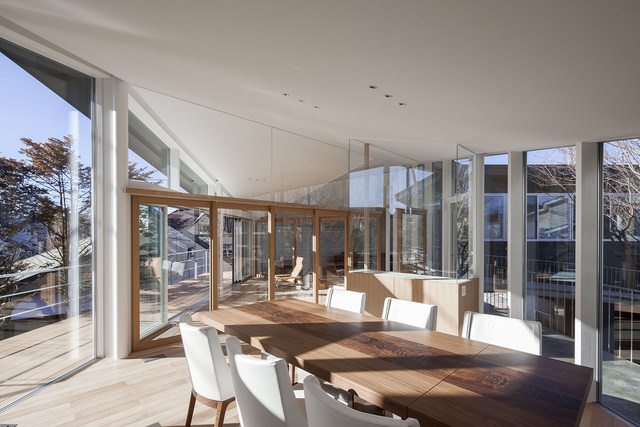 ©Photo: GEN INOUE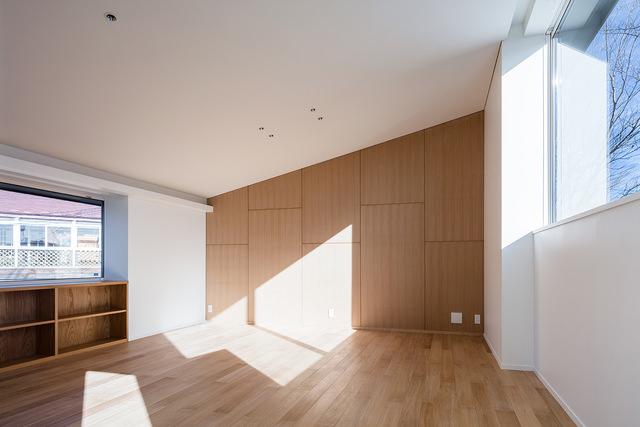 ©Photo: Norihito Yamauchi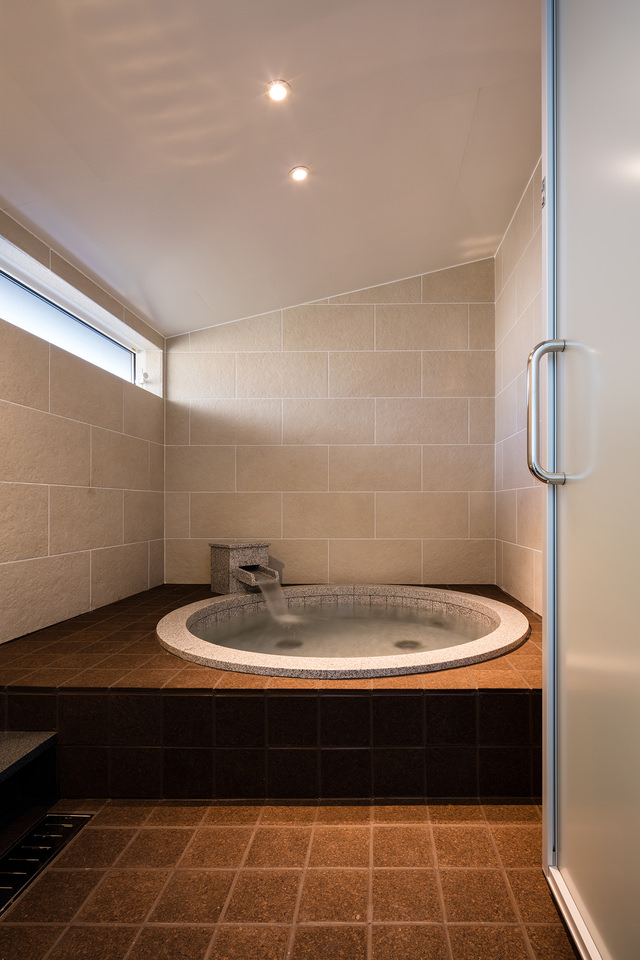 ©Photo: Norihito Yamauchi
S-shape plan one-story villa, enclosing the garden along the site extending north to south and letting in light

I arranged the gardens into two hollow parts with an S-shape plan that was fully extended into the site, used rich green and plants as borrowed scenery, and let the light come inside the house, which is a spatial structure for spacious living while protecting privacy. To avoid humidity and positively take the wind into the house, the first floor is a piloti where both edges are supported by an artificial hill and piles.

Completion: March 2016
Structure and story: Steel frame, two-story house
Site area: 711.19 ㎡ (215.5 tsubo)
Total floor area: 203.85 ㎡ (61.7 tsubo)
Building area: 242.53 ㎡ (73.4 tsubo)
Design supervision: Gen Inoue (person in charge: Jun Utani)
Structure design: Kinoshita Structural Engineers
Construction: Niitsu Gumi Co., Ltd.
Location of construction

Karuizawa, Saku-gun, Nagano (Japan)

Year of construction

2016

Categories

Categories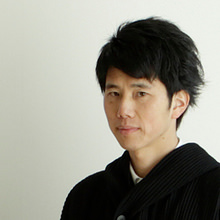 Architect
Gen Inoue
GEN INOUE