The site is located in the highlands at the south foot of Mt. Rokko. Yamate trunk road, Hankyu Kobe line, and the JR Tokaido main line traverse this area with Yamate Junior High School and Soenji Temple to the north and Sanjo Hachiman Shrine to the south. Thus, it is a quiet residential area with good transportation access and a historical background.
The west side of the site faces a steep road, and the other sides are adjacent to neighboring houses. Since the land is sloping, the ground is about 4 m higher than the surrounding area. Thus, the site has a great view of Osaka and Kobe to the east. We tried to make the most of the environment and designed a steel frame house with a large opening. The building is a simple white box of 23.2 m x 6.6 m x 4.7 m with eight round pillars lifting it from the ground. By raising the building, the house has an opening view free from neighboring houses and ensures privacy.
We arranged only a glassed-in entrance and storage on the first floor to avoid spoiling the floating atmosphere of the piloti. The water basins and plants installed all around lead to the art objects collected by the client, which entertain visitors as an open gallery space. On the second floor, large glass fittings are arranged on the east side with a view and the other sides are closed as much as possible. Thus, we achieved an open yet private residence.
Location of construction

-

Year of construction

2018

Categories

Categories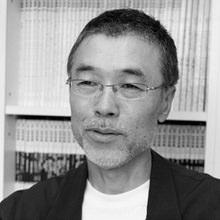 Architect
Kazuo Oe
MANIERA ARCHITECTS & ASSOCIATES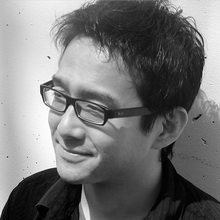 Architect
Taisuke Oe
MANIERA ARCHITECTS & ASSOCIATES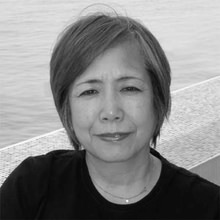 Architect
Terumi Oe
MANIERA ARCHITECTS & ASSOCIATES